Nova Howard 📸
Vanagon Fairie and Chief Airplane Thief (C.A.T).
Riding shotgun with Marci and herding all cats, Nova is on board to make sure all your gear is locked and loaded, make ham sandwiches, DJ the Matanuska Thunder Truck and anything else we can think of that will make you laugh.
When she isn't at work she likes to steal airplanes and take pictures.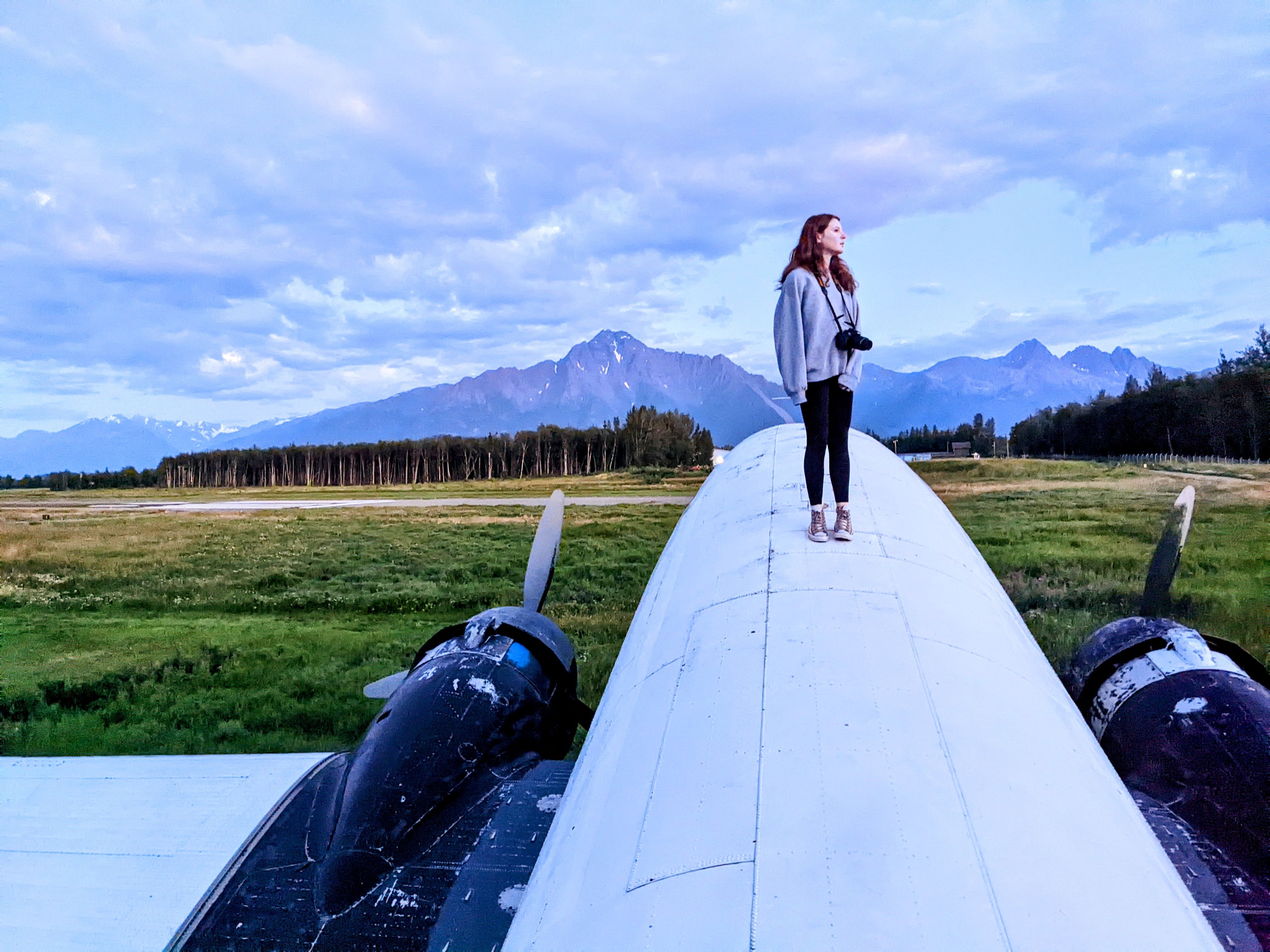 Nova, is the World Palmer Alaska Hamburger eating champion of 2022.